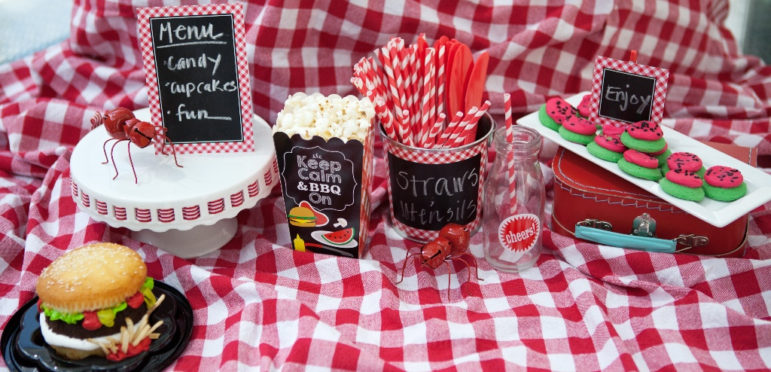 Happy Memorial Day! We can't wait for summer to start next month. It is the perfect time for outdoor parties. Whether you're hosting or attending a summer BBQ, pool party or just a casual night in the backyard with family and friends, we've got you covered with a variety of fun and easy recipes.
With several local outdoor movies and plays coming upon the calendar, we've also got your go to guide to create the perfect outdoor dining experience.
Enjoy!
---
4 Deliciously Unusual Foods To Grill
---
We all have our favorite things to throw on the grill – burgers, chicken, corn, zucchini, the list can go on and on. Have you tried grilling up any of these other foods?
Your taste buds and your guests will be sure to thank you!
---
Peaches
Grilled peaches make for a perfect summer side dish or extra accouterment for a burger. Go ahead and try it with a little balsamic glaze for added flavor.
---
Brussel Sprouts
After washing up a bunch of these little flower-like veggies, stick them on a skewer and pop them on the grill. They pair well with a side of seasoned ranch dressing, a chili lime rub, or a honey sea salt dip.
---
Watermelon
It doesn't sound like a fruit to put on the BBQ, but trust us, grilled watermelon is delicious and refreshing. The combination of sweet and smoky flavors is a savory experience you don't want to miss.
---
A S'mores Pizza
We've saved the best and the sweetest for last. A new take on this summer evening dessert will have you questioning why you've never tried it before.
Click here to get the recipe.
---
3 Easy No Bake Patriotic Desserts
---
Everyone loves a sweet treat to cool down after being outside in the heat all day. So why create more heat when you're making dessert? Here are a few easy, no bake desserts for you to enjoy during the summer months.
---
Patriotic Pinwheels
Everyone loves jello just like everyone loves marshmallows, but have you ever had them together? These patriotic pops don't require any baking, only time in the fridge. They're tasty, festive and easy.
Click here to find the recipe.
---
Contained Confections
Part cheesecake, part parfait, and 100% patriotic, this dessert is sure to be a crowd pleaser. This one requires minimal prep work. Just mix, chop, layer and voila! These cute little sweets will keep in the refrigerator for awhile, so feel free to make a few days before your BBQ or party.
You can find the recipe here.
---
Show Your Stripes
A great, healthy dessert item is a yogurt and fruit popsicle. They will definitely keep you cool and keep your palate refreshed. Made from Greek yogurt and fresh berries, they're all natural, so enjoy a few under the sun!
Learn how to make your own.
---
The Perfect Picnic Party
---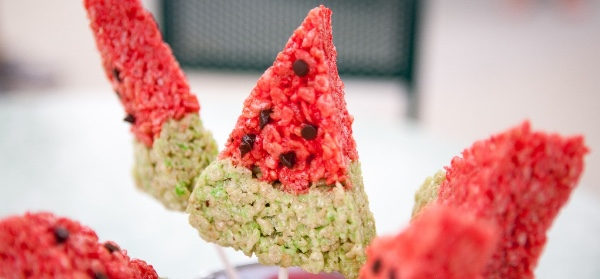 Dining al fresco is one of my favorite things about this time of year, which is why we love the idea of a picnic theme party. Playing off of the classic checkerboard tablecloths, we've incorporated lots of red and white into this theme, along with twists on several favorite picnic staples like watermelon rice crispy treats, hot dog and hamburger cupcakes and DIY cookies. We hope you enjoy!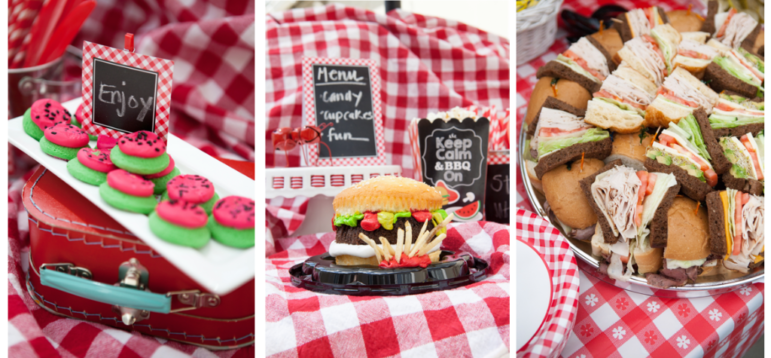 ---
Ready to throw your next party?
Give us a call or tell us a little bit more about how we can add a little dose of sweetness and delight to your next event.