A tight budget can strain any event or party you're trying to plan. It's hard to cut back on the delicious food you had intended to serve and you may already feel attached to what you picked out as party favors.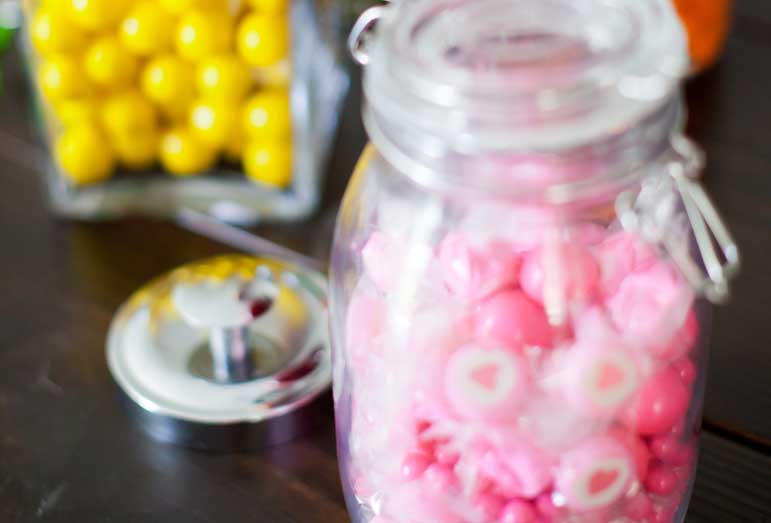 No worries though, because there are a few great decorating hacks that can save you a great deal of money and time. So don't compromise your main dish or back out of that second bottle of your favorite champagne!
People say the best things in life are free, which is very true in this case.
There are a number of websites that offer paper decoration printables that can be used for your party (you can find mine here). From invitations to banners and especially cutout designs, if it can be crafted from paper, it can be printed. Save a little extra by printing all of these decorations in the comfort of your own home. With hundreds of designs and printables to choose from, this site has all your party decorating needs covered.
A creative and interactive way to decorate your space is to first lay out a large, white sheet of paper to cover your table. Next lay out an assortment of art supplies: colored pens, pencils, and markers to encourage guests to doodle or write with during the party. You can also save the decorated sheet of paper as a fun memento of the party or cut out designs and give each guest a portion of the masterpiece as they leave.
Tissue paper is also a great source of cheap party material.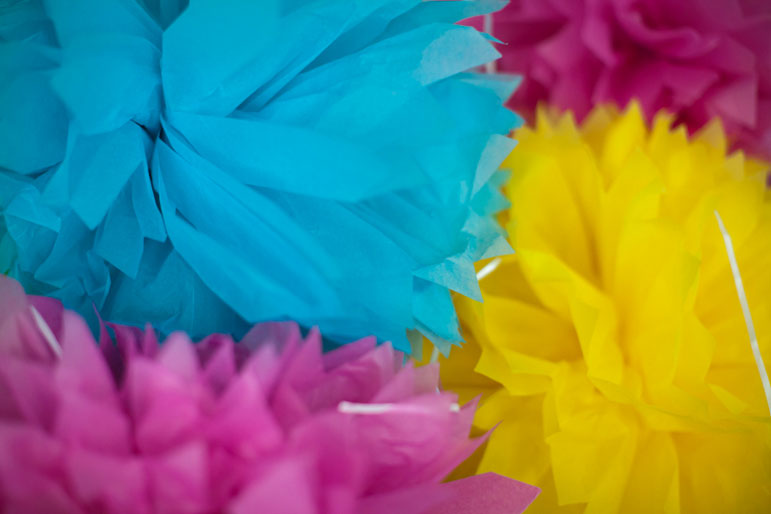 Transform tissue paper into colorful pom-poms or use it as streamers. Tissue paper is an inexpensive way to add a pop of color to the party without much hassle. Look up online tutorials on how to create various decorations with pom-poms, and you'll have a beautifully crafted party in no time.
You'd be surprised at how effective Christmas lights are at creating a pleasant and charming ambiance.
When you can get 20 feet of lights for less than $5, Christmas lights are a great cheap substitute for colorful party decorations because they can bring a naturally festive feel to any room or outdoor patio.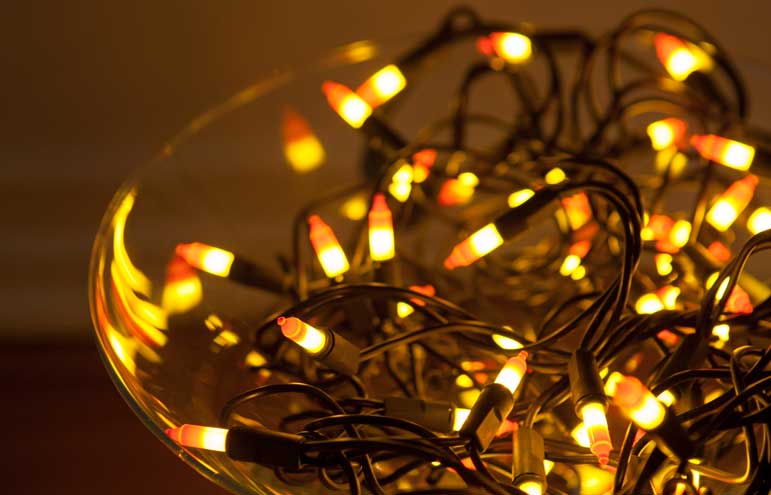 If you're looking for a standout centerpiece, think of using random objects you find around your house. When decorating on a budget, it's always great to manipulate things you already own to be used as something else. It's all about the presentation. If you can make something look aesthetically pleasing, go for it.
What are some of your favorite ways to decorate for less? Please share in the comments below or tweet it to me @SwtnessnDelight. Have happy decorating!