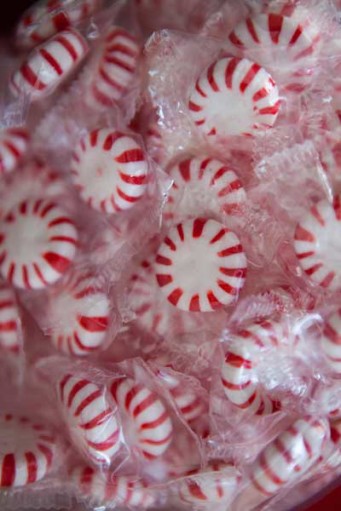 One of the best parts of the holidays is enjoying the sweet treats we get to eat! Whether you celebrate with friends or family, one thing is certain – there is always a favorite candy or dessert to look forward to. Here are some of my favorite holiday treats (all with a peppermint twist):
Peppermint Crunch Jr. Mints
Everybody's favorite movie theater snack gets a yummy peppermint makeover around the winter holiday season. The same Jr. Mint taste, but with the added peppermint sprinkles on top! You can make your own version here.
Peppermint Bark
I love anything bark, but peppermint bark is especially yummy this time of the year. There are so many varieties and favorite ways to make it, and there's no such thing as too much! Here is a very basic option that is great for the office or school gifting and even a great option for peppermint bark snowflakes!
Peppermint Marshmallows
There is nothing like a warm glass of hot cocoa with the added flavor of peppermint marshmallows! You get the rich, chocolaty taste of cocoa and the crisp taste of peppermint with each yummy marshmallow. I love the homemade options where you can coat them in chocolate or even add them to mini-candy canes. Here is a quick hot cocoa stir stick option to impress guests this year or just keep on hand for all your cocoa needs.
Peppermint Fudge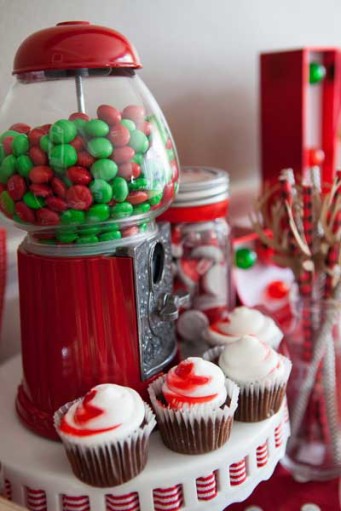 Who doesn't love fudge during the holiday season?! Add some peppermint flavor or crushed up candy canes and you've definitely got my attention! There are lots of yummy options out there to try, but here is a great option for dark chocolate lovers: dark chocolate peppermint fudge. Enjoy!
Chocolate Dipped Candy Canes
Chocolate dipped candy canes are amazing on their own, added to hot cocoa, or even dipped in your favorite holiday martini! You can get creative and add sprinkles, crushed nuts or other candy and give them as gifts to neighbors or coworkers.
Do you have a favorite peppermint or candy cane inspired holiday treat? Please share in the comments below or tweet it to me @SwtnessnDelight. Have a happy holiday season!