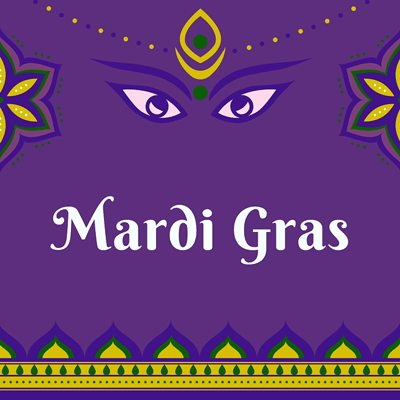 Happy early Fat Tuesday! Mardi Gras is here and I'm going to share five great recipes to try wherever you happen to be celebrating. Put on your green, purple, and gold beads and prepare to share the sugar.
You can't dream of hosting a Mardi Gras party without the King Cake!
What's a party without a little peanut butter treat? These are adorable cookies to make for the office, school, or just to have at home.
3. Chocolate Coins
Find them in gold, green, and purple foil and add to candy jars or little bags and place them around your home for decorations or the office for some extra Mardi Gras cheer.
Get a little fancy with these delicate and tasty masquerade mask sugar cookies. Gold, green, and purple sprinkles will make them stand out, and of course, even more tempting to eat!
The perfect treat to enjoy after a long day! Enjoy them on your Tuesday celebration or keep them until the weekend for a yummy rum treat.
Have a favorite Mardi Gras treat to share? Share in the comments below or on Twitter and of course have a happy Fat Tuesday!