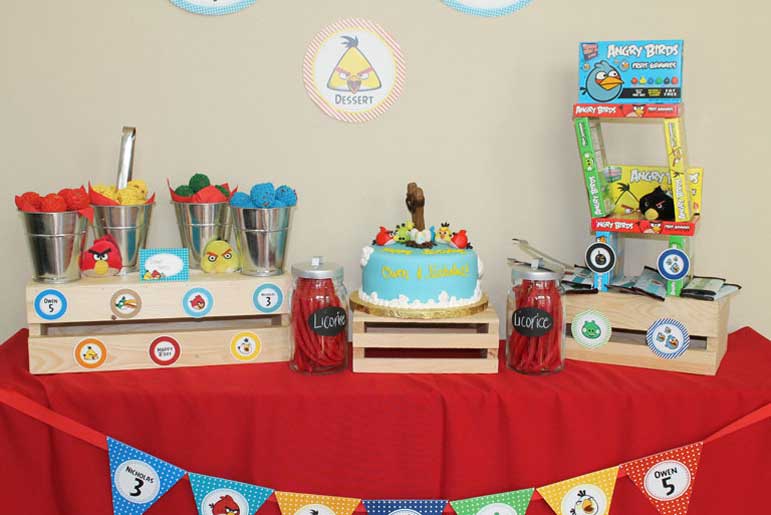 Wow! This party was definitely one for the books. It was so fun to style, I had such a great time designing Owen and Nicholas' Angry Bird themed birthday party. For such a fun theme, I wanted to make sure that the party would be fun and exciting for the birthday boys and their friends as well as the parents.
There were tons of different delicious treats including these amazing Angry Bird donut holes, a decadently designed birthday cake, and of course, the ice tea and lemonade served in a chic glass water fountain.
The party theme was ahead of the game, and with the movie premier happening this weekend, I'm so excited to share it now! I'm sure the birthday boys are very excited about the film's release, seeing as how no corner of this party was left untouched by one angry bird or another.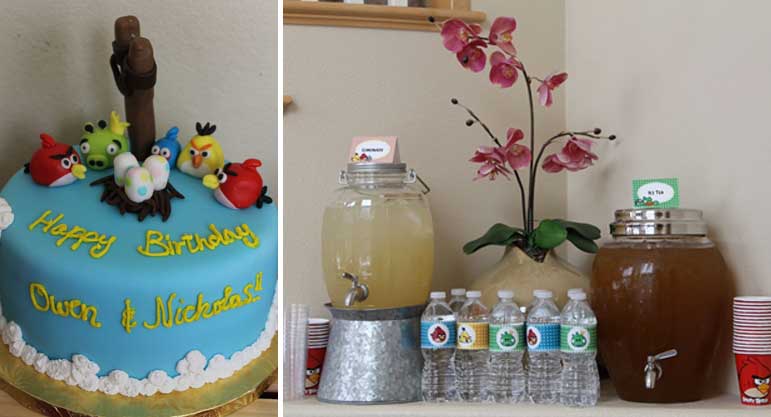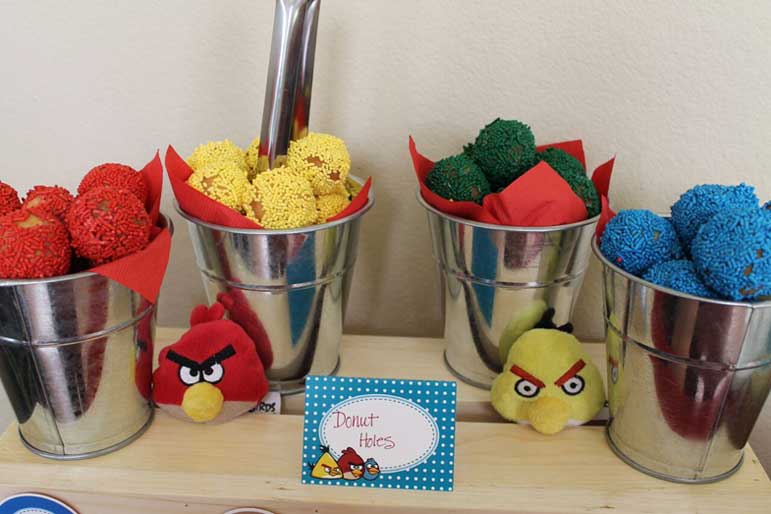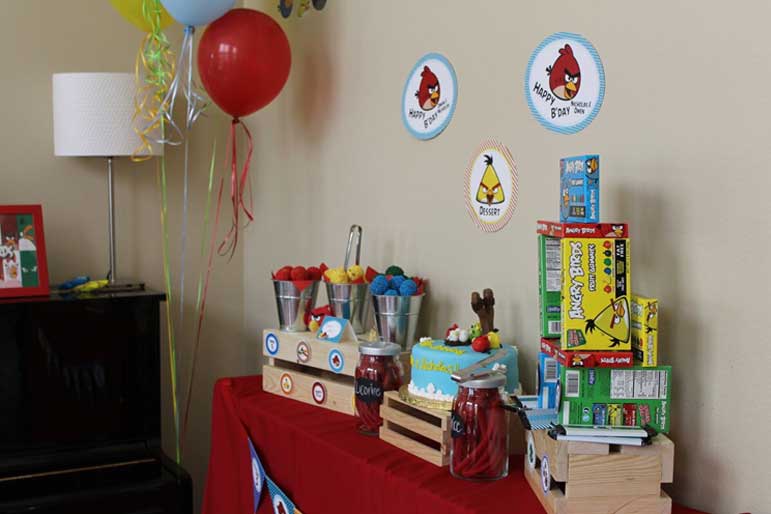 Kids parties are some of my favorite types of parties to style for. The look on their faces when they see their favorite characters come to life before their eyes is priceless.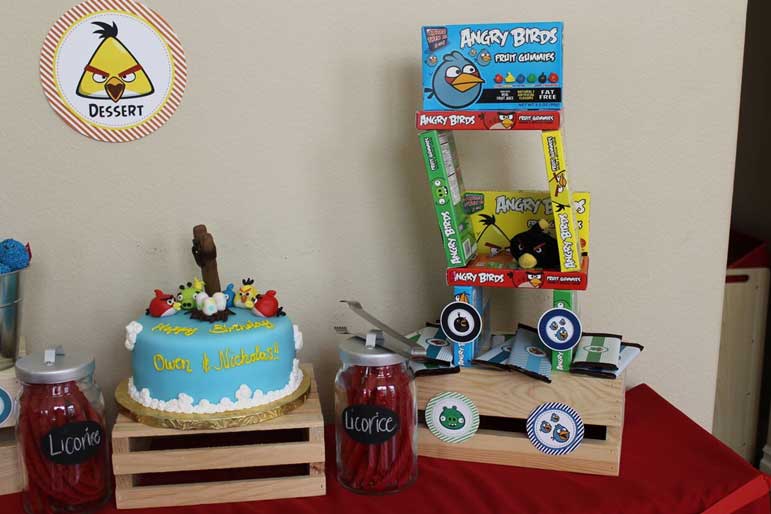 The party decorations may have been angry, but the kids were anything but!
Are you a big Angry Birds fan or have an Angry Birds party story to share? Please share in the comments below or tweet it to me @SwtnessnDelight.