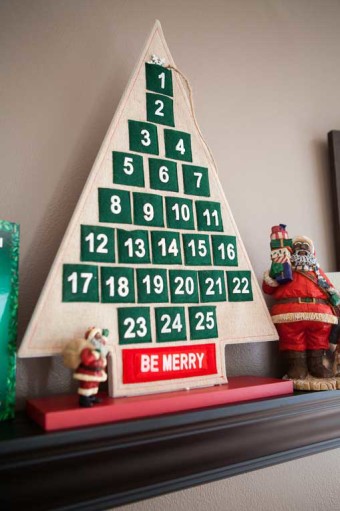 A fun (and tasty) holiday tradition is the candy countdown calendar, also known as the Advent calendar, counting from the first of December to Christmas. This tradition has been around for over 100 years and is common in many homes across the world. Besides being a fun way to celebrate the holiday season with your friends and family, there is some interesting history behind the calendar and its early days.
A man named Gerhard Lang in Germany created one of the first printed advent calendars. He used miniature pictures and candy on cardboard to signify each day until they would celebrate Christmas. As their popularity grew, the calendars had little doors where people could hide the candy with verses and Christmas images for their children to share. During World War II there was a shortage and they became less common until after the war in 1946.
A man named Richard Sellmer began producing them, giving credit to seeing President Eisenhower's grandchildren playing with them in the media. Naturally, they soon became a popular gift in the United States and could be found in homes all across the country.
Today there are many different versions and sizes of calendars to choose from. If a candy countdown isn't what you want, there are many other fun options to choose from. Here are five great options to consider:
Please add in your favorite advent calendar in the comments below and have a very happy holiday!